Current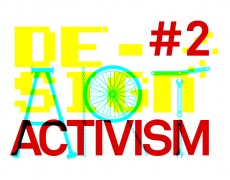 Talk
with Paolo Pedercini, who produces under the name MOLLEINDUSTRIA radical online games and John Jordan from the artist collective THE LABOFII (Laboratory of Insurrectionary Imagination).
Talks and discussion:
14 January 2015, 7pm
designtransfer, Einsteinufer 43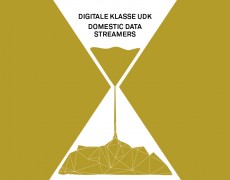 Exhibition,
Talk
In the context of Transmediale Vorspiel 2015, designtransfer takes a look at objects and stories that emerge when data is measured, represented and made tangible. With projects by the Digitale Klasse, UdK, and Domestic Data Streamers from Barcelona.
Opening:
27 January 2015, 6pm
Talk & Presentation:
27 January 2015, 7pm
Exhibition:
28 January - 5 February 2015
Tue - Fri, 10am - 6pm
Foyer, UdK Berlin, Einsteinufer 43
26,5 cubic meter
The installation explores the value of memories in the age of photography, sound recording and video. By Valerian Blos
Installation:
16 October – 11 December 2014, 24/7
Showcase, UdK Berlin, Einsteinufer 43