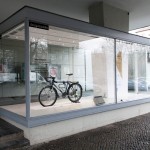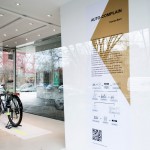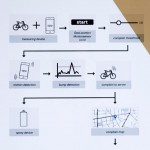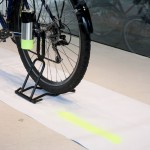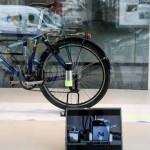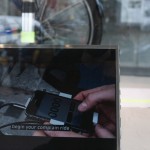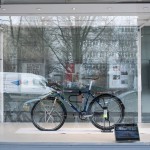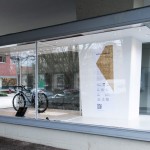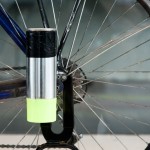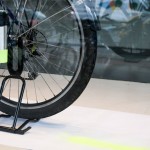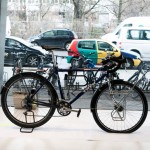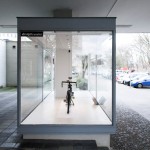 by Florian Born, Digital Media Design
Every cyclist hates potholes in the streets. But since bureaucracy often leads to a dead end and involves a lot of paperwork, complaining about it via the official way can be extremely time-consuming and annoying.
Auto-Complain offers the possibility to automate the act of demanding road renovations by using a simple app: all you need to do is to attach your phone to your bike for tracking its motions. When hitting a pothole, your phone registers the intensity and location of the bump and the data is directly stored at the online platform. Upon arrival to your destination, a PDF-file containing a summary of your complaints is sent to the department for road repair.
An extra feature of the auto-complain system is a spray device, which can be mounted to your bike. By using it, as soon as you ride over a pothole, the spray device leaves a mark on the pothole in order to alert other cyclists. www.auto-complain.com
Installation: 13. January – 5. February 2015, 24/7
Showcase, UdK Berlin, Einsteinufer 43