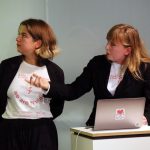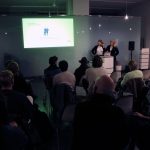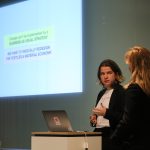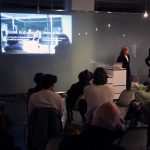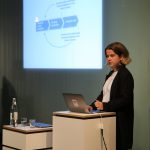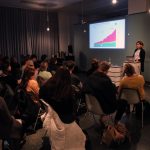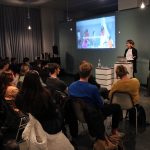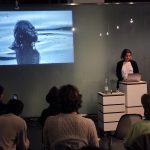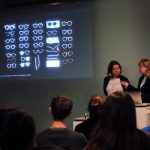 Vlasta Kubušová and Verena Michels met during the first edition of University of Arts` interdisciplinary M.A. program TRANSFECT DESIGN SYSTEMS. Seven years after their collaborative defence at designtransfer, they speak together about their respective professional practices, material design and research approaches. They are part of a new guard of international designers who address circular production and waste systems, researching mindful interactions between people and the environment.
Collaborative statement: Our creative community typically sends optimistic messages to the general public, presenting potential solutions to broad environmental issues, but often promotes change on a rather speculative basis. We, Vlasta Kubušová and Verena Michels, choose to exhibit challenges and systemic barriers on our quest to implement change within current modes of production and waste systems through intervening with fossil-free materials and products. The shared goal of our collaborative platform Sorry we are trying… BIOMATERIALS IN PRACTICE is updating our petro-modern ways and collaboratively shape closed loop systems and implement circularity – ideally for everyone.
Talks and Discussion: Tuesday, 8 November 2022, 19:00
Talks in English.
Vlasta Kubušová, founder & creative director @ crafting plastics! studio / Bratislava x Berlin
Verena Michels, founder & fashion designer @ Weatherunderground
In Cooperation with Prof Ineke Hans/ Design and Social Context.
Vlasta Kubušová is a material designer, researcher and co-founder of crafting plastics! studio. www.craftingplastics.com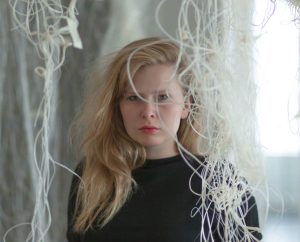 She holds an M.A. degree in Media Arts from Academy of Performing Arts in Bratislava (2013) and in Design from University of Arts in Berlin (2015). Together with Miroslav Král she founded crafting plastics! studio (cp!s), an award-winning multidisciplinary material design studio. By combining science and design, cp!s revolutionises properties, the aesthetic and values of a biobased materials, and offers solutions for consumer goods and closed-loop systems in various fields. In 2018, together with material scientists, they co-created NUATAN, a material brand for bioplastic solutions for value-added products.
The studio's projects have been presented at some of the most renowned institutions, including Victoria and Albert Museum London, London Design Museum, Spazio Rossana Orlandi and many more. Cp!s won and was nominated for several international prizes, including Green Product Award (2021), German Design Award (2021), Beazley Designs of the Years (London Design Museum, 2019). Recently, the studio was shortlisted in the Emerging Studio of the Year Category by Dezeen Award (2022). Vlasta currently continues her work on the innovative materials' research and development within her PhD studies at Slovak University of Technology in Bratislava. She is a recipient of Fulbright Scholarship for 2021/2022, conducting research on Interactive Biomaterials at University of Pennsylvania and at Massachusetts Institute of Technology as MIT-MISTI GSF scholar.
This semester, Vlasta is a guest lecturer at Ineke Hans' Design and Social Context class at UKD and will introduce students to interdisciplinary projects aimed at bringing innovative biomaterials into practice – from sustainable, closed-loop to the context of regenerative systems.
Verena Michels is designer, educator and founder of Weather Underground, Berlin. www.weatherunderground.de
The fashion label makes plant based rainwear by transferring agricultural sheets to the fashion sector. Verena cooperates closely with a family packaging business and their network of material producers, farmers and waste management in and around Thuringia. The goal is to combine social, fair and regenerative values to make sophisticated products available to the general public. The compostable CAPEBAG is a hybrid of a bag and a rain cape, currently sold on their own webshop, at book store pro qm in Berlin-Mitte and soon also at taz Shop. Beyond rainwear, the designer is exploring craft and print design.
Verena lectures on circular design strategies and creative entrepreneurship at universities such as Gerrit Rietveld Academie, Amsterdam, Weißensee Kunsthochschule, Berlin, or recently as a guest speaker at Burg Giebichenstein, Halle. As an educator, she positions herself at the intersection of fashion with digital media. She provides research tools to students of fashion design, journalism and business and has forme d a critical, educational approach that innovates fashion industry practices such as trend forecasting at AMD Berlin.
Vlasta Kubušová and Verena Michels graduated with their collaborative Master thesis (Crafting Plastics!, 2015) and recently initiated a representative platform for designers who take a stance against fossil-fuels through design research: Biomaterials in Practice. In 2021-22, they presented the 1st temporary concept store for only bio-based and / or biodegradable and / or compostable fashion and products during Design Week Bratislava. www.biomaterialsinpractice.com
Foto Verena: Uli Hartmann