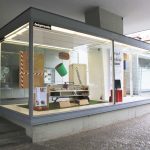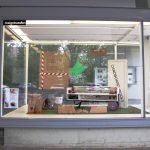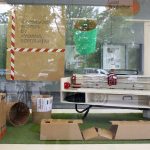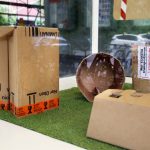 by Ayosha Kortlang
Part of designtransferdemokratie.blog
Cardboard Works is a machine for cutting cardboard and a series of products. 
The machine makes it possible to process cardboard on site. It is mobile and easy to build within two days, the plans are open source and every special part that is not available in a local building shop is 3D printed.
The open system makes it possible to develop one's own tools and to become creative in the production or to adapt the application to local conditions.
As a starting point 3 Tools for cutting, creasing and drawing where developed. A stool and a bin that come in handy at on site production anyway where developed with a folding plan from a flat sheet of cardboard as a starting point for local production.
Showcase Installation: 19 May – 8 June 2021, 24/7
Outside Showcase, Einsteinufer 43
Ayosha Kortlang studied product design at UdK Berlin.
contact@ayoshakortlang.de
ayoshakortang.de
@ayosha_kortlang