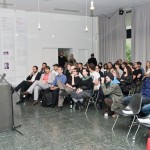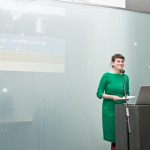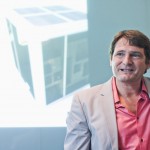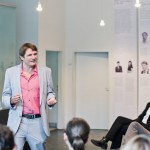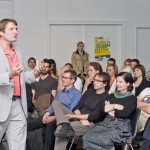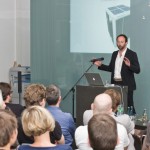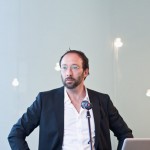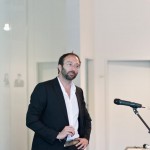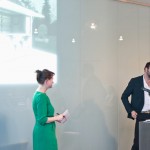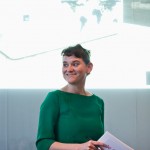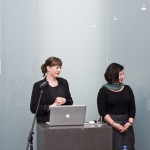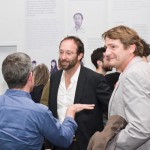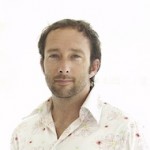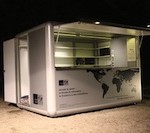 W
olfram Putz (GRAFTS architects) and Andreas Spieß will present their solar kiosk project for Sub Saharan Africa at the opening of the exhibition.
Moderation: Claudia Knobloch (Endeva)
Talk in German
The Solarkiosk
functions like a small, local business that allows customers to charge their own phone batteries, have access to the internet, or just watch a soccer match. The kit design is flexible enough to be set up anywhere. The smallest sizes of the SOLARKIOSK are 2×3 and 3×3 meter cubes, and can be extended according to demand.
Wolfram Putz
studied Architecture in Germany at the Technische Universität Braunschweig where he graduated as Dipl.-Ing. Arch, at the University of Utah, Salt Lake City and at the Southern Californian Institute of Architecture, USA, where he received his Master. In 1998 Wolfram Putz established GRAFT in Los Angeles together with Thomas Willemeit and Lars Krückeberg. Throughout its 10 year existence, GRAFT has won numerous national and international awards and garnered international fame with a wide-spread following. GRAFT today employs 100 architects and artists worldwide.

Andreas Spieß
lives and works as a lawyer and businessman in Berlin. In October 2011 Andreas founded together with Lars Krückeberg, Wolfram Putz and Thomas Willemeit, the holders of GRAFT and Dr. Ulrich Möller, Holger Feist which SOLAR KIOSK GmbH, an energy-autonomous solar-powered kiosk as a complete solution developed for off-grid areas of the world. March 2012 saw the foundation of the first subsidiary, the SOLAR KIOSK SOLUTIONS PLC in Addis Ababa, Ethiopia. Currently, in Africa, Latin America and Asia, reference projects and other subsidiaries are being developed and set up.
http://www.solarkiosk.eu/
http://www.graftlab.com/
http://www.spiess-schumacher.de/andreas-spiess.html