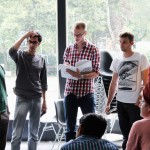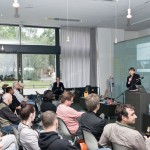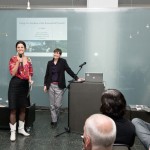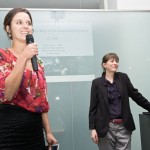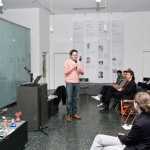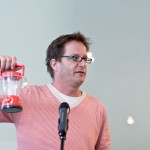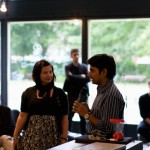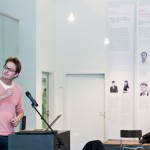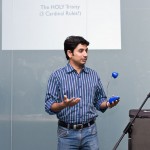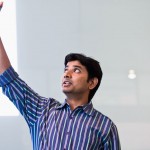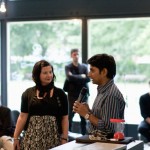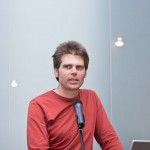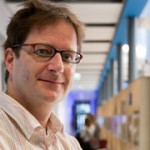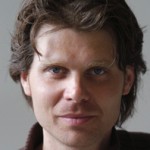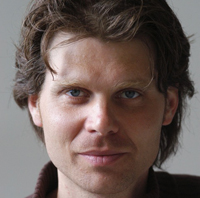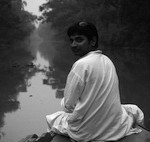 J
an Carel Diehl reveals how to make products such as lamps, stoves and water filters for people in the slums and villages in developing countries.
Rustam Sengupta ("Boond", Delhi/ India) creates entrepreneurs who sell and service development products like solar lamps (home systems), water filters, efficient cooking stoves, dynamo lamps and mosquito nets in remote rural areas or areas affected by calamities (floods etc.).
Sebastian Feucht
is a lecturer at the Berlin University and director of the SUSTAINABLE DESIGN CENTER e.V.
Moderation: Ilka Schaumberg (designtransfer)
Workshops and talks in English
Workshop J.C. Diehl and Rustam Senguta: "Good things – how to design products that provide energy to low-income people off the electricity grids"
Jan Carel Diehl
(MSc. & PhD in Industrial Design) currently works at the Design for Sustainability (DfS) research program at Delft University of Technology (DUT). As part of the DfSprogram, he manages the international projects on sustainable product innovation, especially in emerging markets. Since 2004 the main focus of his research has been on 'Design for the Base of the Pyramid (BoP)' and has he been involved in over 100BoP projects, mainly in Asia and Africa (i.e. Philips, Procter and Gamble, Microsoft,PeePoople, Tough Stuff, Kiva and Kamworks). In addition to his position at DUT, he is consultant for UNIDO and UNEP and is a guest lecturer at universities in Portugal, Colombia, Mexico, Turkey, Japan and Austria, amongst others. He is co-author of the UNEP Design for Sustainability manual for Developing Economies (D4S-DE).

Rustam Sengupta

tours to his native village in West Bengal and other remote corners of India brought him face to face with a stark reality: People in these villages have no access to electricity or clean drinking water. After one such trip in August 2009 he decided to call it quits at an MNC bank in Singapore, where he was earning a fat salary of US $ 1,20,000 per annum (excluding commissions) as finance manager at their fixed income side and change this sorry situation. The very next month Rustam came to India and started Boond, a not-for-profit organisation, with a small team that aims to provide solar light, clean drinking water and pest control to one million people by the end of 2012.To this end Boond sells something called the 'Boond Development Kit' consisting of a solar lamp, water filter (a 22-litre double candle ceramic water filter with two chambers separated by a ceramic membrane; advantages: roots out 90 per cent bacteria and very much suited to pond water) and mosquito net at a highly-subsidised cost with the help of distribution partners in India's remotest areas, NGOs, social investors, micro finance institutions and banks.This is how Boond works: You buy the kits online by making a payment for the needy in some remote Indian village and Boond delivers it to them with the help of their channel partners, mostly unemployed village youth, who in turn get a three per cent commission. Just recently, Boond succeeded in sending 90 kits to families in Ladakh that was devastated by a landslide.
http://io.tudelft.nl/over-de-faculteit/persoonlijke-profielen/universitair-docenten/diehl-jc/
http://www.boond.net