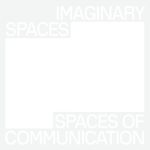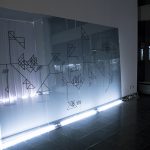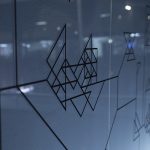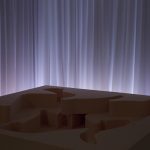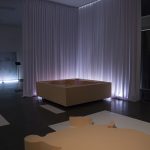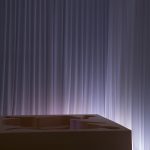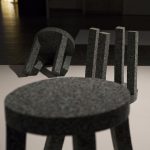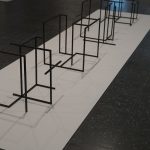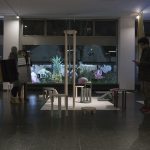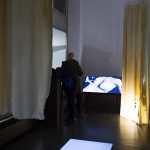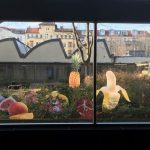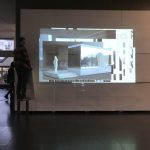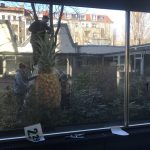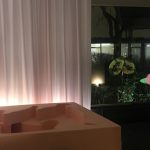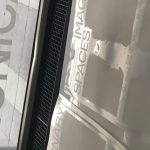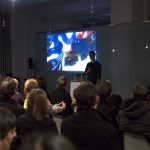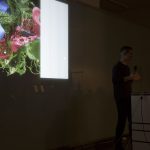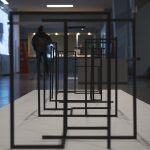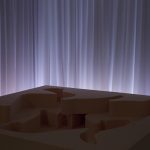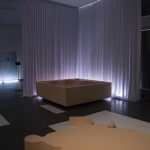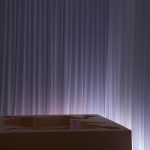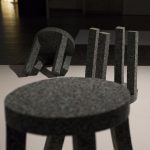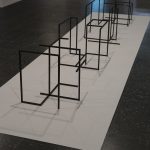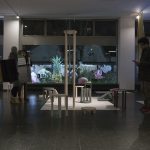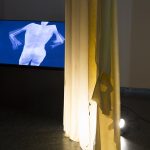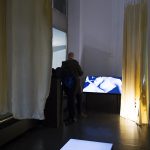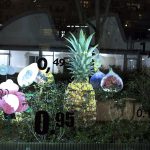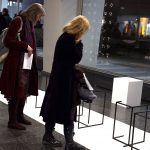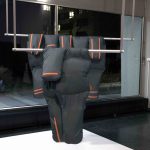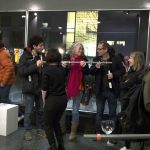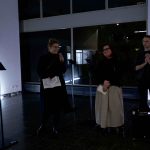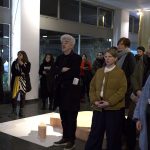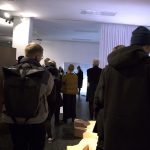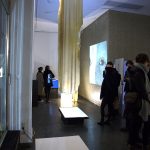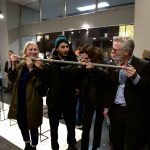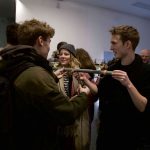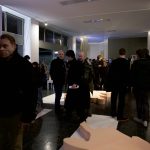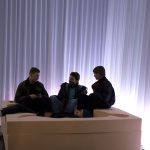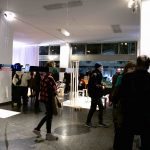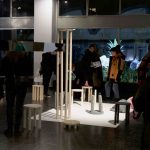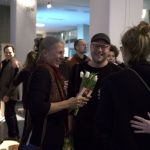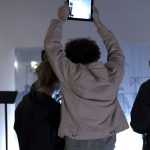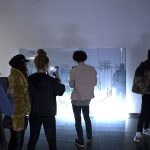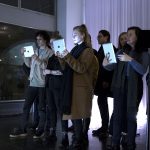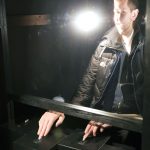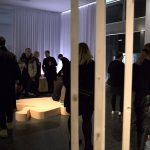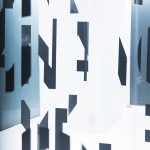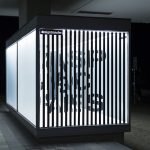 Exhibition
'Imaginary Spaces – Spaces of Communication' examines how human-space relationships can be reinterpreted in the age of advancing digitization in order to produce future hybrid forms of spatial communication design.
As part of the design and exhibition project, which is being developed and produced in collaboration with designtransfer, the exhibition will explore these questions using experimental spatial and artistic means – imaginative spatial constructions, physical objects and communication apparatus, furniture objects, spatial installations, transmedia environments, situations, or new multisensory work-viewer relationships that blur the boundaries between the real and the unreal, the virtual and the physical. The result is a series of multidimensionally extended perspectives on forms of spatial communication that enable an expansion of the sensory dimension of experience.
Corporality becomes an important criterion: the aim is to establish physical, temporal, spatial, or object-related connections between humans and their environment, as well as communicative and social connections between people. These create spaces of possibility in which "spatial structures act as mediators and contact surfaces: dialogical spaces are performative spaces that invite the observer to become an active participant."(1) This idea is based on the principle of "opening up new multi-dimensional perspectives for the design of discursive and experimental communication spaces that are not merely places of passive reception, but spaces of active dialogue and communication."(2)
A project of the Class of Spatial Design and Exhibition Design/Institute for Transmedia Design, in collaboration with designtransfer/Vorspiel transmediale.
Opening: Tuesday, 29 January 2019, 19:00
with Talk by Banz & Bowinkel – 'The Virtual Void as Artistic Space'
Exhibition: 30 January – 05 February 2019, Mo-Sat, 12:00–19:00
with projects by Fiona Belousz, Winona Bogner, Szilvia Bolla, Maria Capello, Hilka Dirks, Linda Elsner, Hannah Füsser, Luisa Herbst, Nils Hoepken, Zora Hünermann, Wanda Konietzny, Maria Kobylenko, Ting Liu, Melissa Lücking, Lara Nelke, Anna Osterberg, Tatjana Pakhmutova, Meret Schmiese, Lukas Winter
supervised by Prof. Gabi Schillig, Ruven Wiegert, Julia Volkmar, Ilka Schaumberg and Elke Schneider
(1) Schillig, G.: Spaces of Communication. Gabi Schillig (ed.), Hochschule Düsseldorf, Peter Behrens School of Arts, p. 17
(2) Schillig, G: Neue Anordnungen im Ausstellungsraum. Elisabeth Holder and Gabi Schillig (ed.): Gestalterische Dialoge. Tübingen, Berlin: Wasmuth 2017, p. 32)
Exhibition Design // Credits
Communication & Graphic Design: Lena Hegger, Anna Osterberg, Hilka Dirks, Maria Capello, Tatiana Pakhmutova, Lukas Winter, Wanda Konietnky
Spatial Design; Linda Elsner, Fiona Belousz, Szilvia Bolla, Luisa Herbst, Nils Hoepken, Ting Liu, Meret Schmiese
Exhibition Graphics: Lara Nelke, Winona Bogner, Hannah Füsser, Zora Hünermann
IMAGINARY SPACES Brochure ENGLISCH
designtransfer, UdK Berlin, Einsteinufer 43, 10587 Berlin