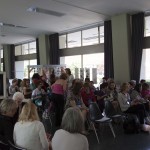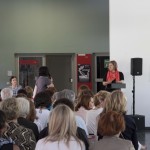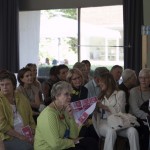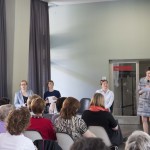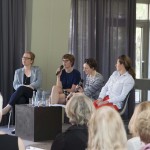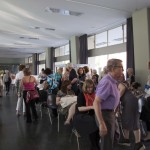 zu Gast bei designtransfer, UdK Berlin
International Women's Forum, which advances leadership across careers, cultures and continents by connecting the world's most preeminent women of signifi cant and diverse
achievement, is guest at designtransfer, Berlin University of the Arts.
Design: In the Land of Bauhaus
With a host of German products and companies setting global trends, how are twenty-first-century values influencing German design today in areas like living, wellness and lifestyle, work, light and building, mobility, communication, technology and new materials? And what prospects lie ahead for the future where due to major national and global changes, German designers are facing significant challenges?
Panel discussion, Thursday, 22 May 2014, 2:15 pm
(open to UdK members only)
Welcoming Remarks by:
Professor Kora Kimpel, Vice President and Lecture in
Design with Digital Media, Berlin University of the Arts (UdK).
Led by:
Cornelia Horsch, Leiterin (Executive Director)
of the International Design Center Berlin (IDZ).
Featuring:
Stefanie Diers is the Creative Director of MetaDesign, a global design consultancy with offi ces in Berlin, Hamburg, Düsseldorf, Beijing, Zurich and San Francisco.
Ilse Crawford is a London-based designer, author, Founder of Studioilse and Curator and Head of the Design Department, Design Academy Eindhoven, The Netherlands.
Daniela Hensel is Vice Dean at Hochschule für Technik and Wirtschaft Berlin (HTW University for Applied Sciences) where she focuses on the nexus of corporate design, innovation and collaborative processes.