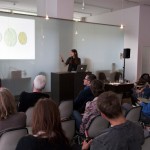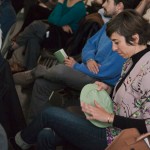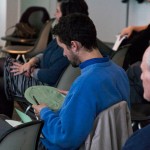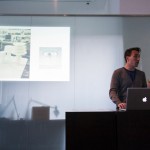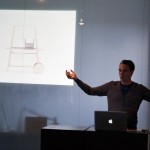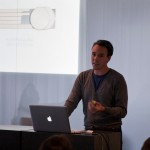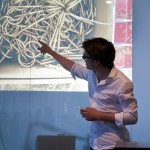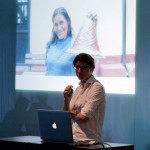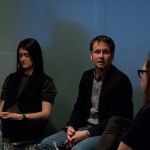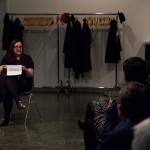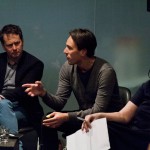 about the challenges and possibilities of Madrid as a location for design
Madrid is a symbol of what is happening in Spain today: while many Spanish designers leave the country, the city is also home to initiatives and projects by non-Spanish designers, who will find inspiration and professional success.
Talks and discussion: Wednesday, 14 May, 7pm
At designtransfer, Ana Domínguez Siemens and Dario Assante present these contradictions with the support of the IED Madrid in the form of presentations by three very different protagonists:

Paloma Cañizares studied Architecture in Madrid. She is the founder of PCM Design, a Spanish edition brand offering products by young, international designers. Its product selection is closely connected to local materials and skills. At designtransfer, Paloma Cañizares will talk about PCM Design and how the understanding of local techniques and free creative impulses creates tension and provides new perspectives on product design.
www.pcmdesign.es
Álvaro Catalán de Ocón studied Product Design in Milan and London. Today, he collaborates with different companies while also self-producing some of his designs. Since 2012 he has been involved in a project for the recycling of plastic bottles in Colombia, for which he designed the PET lamp. At designtransfer, Álvaro Catalán de Ocon will present this project and also explain why Madrid is not an easy city for designers but an ideal place to develop and maintain a global vision on design.
www.catalandeocon.com
Ciszak Dalmas is a studio co-founded in Madrid by Italian designers Alberto Gobbino Ciszak and Andrea Caruso Dalmas. They studied Design in Turin and Madrid, are currently teaching at the IED and were also professors at the Universidad Francisco de Vitoria. In 2010, they launched "La Clinica Design", a collection of handcrafted furniture produced by local artisans based in different parts of the world. In 2011, they re-designed the concept of the Italian firm Max&Co. for its worldwide retail stores. At designtransfer, Andrea Caruso Dalmas will talk about "La Clinica Design" and explain what is necessary to carry out internationally geared design activities in Madrid.
www.ciszakdalmas.it
The talks are curated and moderated by Ana Domínguez Siemens and Dario Assante.

Ana Domínguez Siemens studied History of Art in Madrid. She is a freelance journalist and writer focused on Design, Architecture, Interiors, Fashion, Art and Antiques. She writes for prestigious newspapers and magazines such as ABC Cultural and the Spanish editions of AD, Vogue and Marie Claire. In 2009 she was awarded "Premio Sant Jordi" for best design writer. She has also written texts for books and catalogues and worked as curator for different exhibitions. She is involved in the Masters of Design and Innovation at IED Madrid.
Dario Assante studied Architecture in Venice. Since then he has collaborated on numerous projects from building to urban planning. In Madrid he has carried out his own professional activities including renovation work, residential projects and project management. He has also published various essays on architecture and design. He has worked as a professor and Academic Coordinator for Interior Design at IED Madrid. Currently, he is the Director of IED Master Madrid and a member of the academic coordination team of the IED Group.
Summary of the event by Dario Assante PDF
All talks will be given in English.
In cooperation with IED Madrid Centro Superior de Diseño.