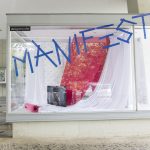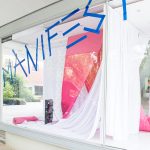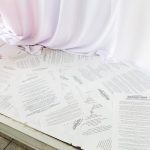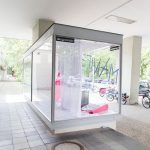 During the UdK Open Doors students presented within the "Manifest" exhibition their fashion statements which range from individual self-expression to collective social issues as text, collection and video. In continuation the written manifests and videos are exhibited in the outside showcase.
24 July – 10 Ocotober 2017, 24/7
Outside Showcase, UdK Berlin, Einsteinufer 43
A Fashion Project led by Prof. Carolin Lerch and KM Evelyn Sitter.
Students: Jasmin Halama, Pia Hintz, Megan Ashton, Daniel Juhart, Mia
Kather, Christine Sattler, Anna-Luiese Sinning, Lea Wittich