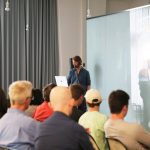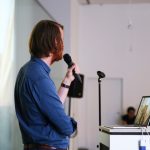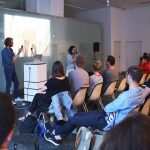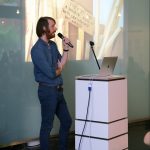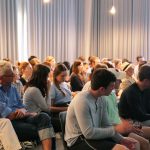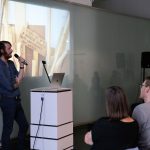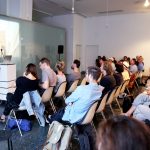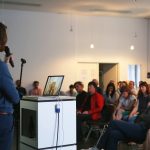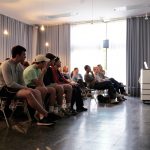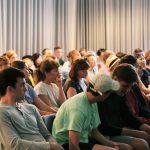 Talk and discussion:

Tuesday, 12 June 2018, 19:00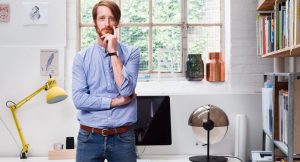 London based Product Designer Mathias Hahn (Germany) graduated in 2006 at the Royal College of Art in Design Products under Ron Arad. He is one of the founding members of OKAY Studio.
Through his background in Industrial Design, working according to production and manufacturing processes, Mathias has a natural desire for designing towards use and functionality. Describing his process, he further referes to an intuitive approach that introduces experimental curiosity to his way of working. He pictures his work as having two sides. One is based on the idea to create objects that have a place in everyday life and solve a particular problem, the other one is more playful and related to the narrative side of the design process which often functions as a starting point.
Mathias is attracted by the material integrity and longevity of everyday objects. His recent work explores traditional technologies and materials, while introducing basic mechanical principles and applications.
Mathias Hahn – Industrial Design Studio works in a wide field ranging from industrial design, product development, brand & range strategy, art direction and consulting through to experimental design, one-off production and interiors. He received numerous awards like the German Design Award as Newcomer/Finalist, the IF Award and Interior Innovation Award. His client list includes companies like Ligne Roset, Marset, Kohler, Magazin, Kvadrat, Another Country, Vertigo Bird, SZ-Magazin and others.
In Cooperation with Professor Ineke Hans / Design and Social Context.