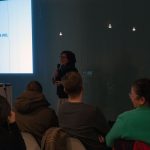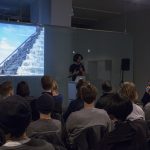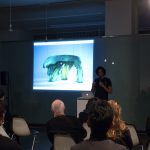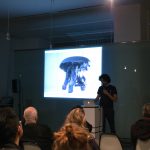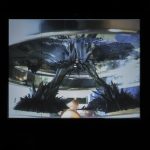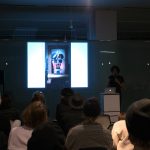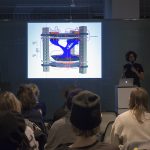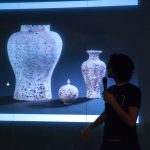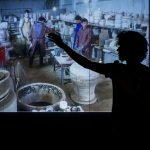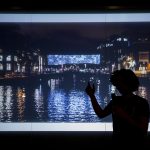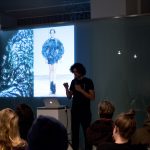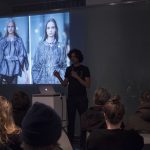 Talk and Discussion:

Wednesday, 16 January 2019, 19:00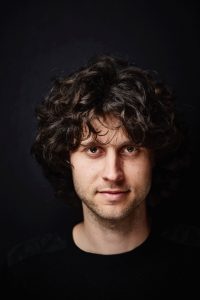 Jólan van der Wiel leads a curious and collaborative design practice that conducts artistic experiments in multiple environments. His creative explorations result in original design tools, new materials and unique objects.
The Amsterdam-based multidisciplinary practice was established in 2011 by Jólan van der Wiel. A Gerrit Rietveld Academie graduate, Jólan is an intuitive designer and creator, equipped with a peculiar mix of expertise. Using his personal fascination with extreme natural phenomena, Jólan creates unusual shapes and materials that challenge our understanding of the 'invisible' forces.
His award-winning invention – Gravity Stool – captures the complexity of magnetic fields and the power of gravity, and translates them into intricate shapes and designs. Since 2014 one of his creations, the Gravity Stool, has become a part of the permanent collection at the Vitra Design Museum.
Jólan van der Wiel works closely with architects, scientists, fashion designers, brands and institutions, such as Iris van Herpen, Benthem Crouwel Architects, Dutch Invertuals, Volvo Car Group and Dom Perignon. His work has been widely exhibited from China to the US, and across his native Netherlands. Currently, selected objects are on show at the Metropolitan Museum and the Cooper Hewitt Smithsonian Design Museum in New York City.
In Cooperation with Prof Ineke Hans, KM Maciej Chmara / Design and Social Context.