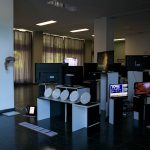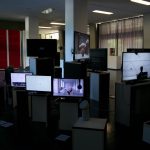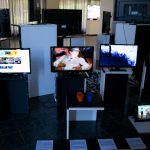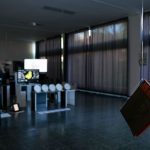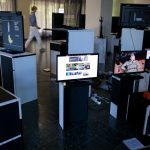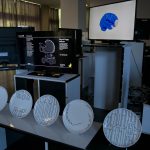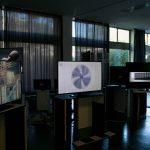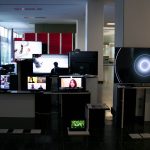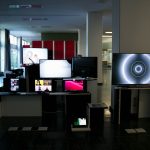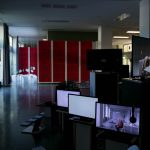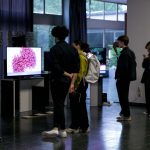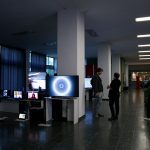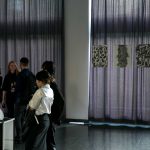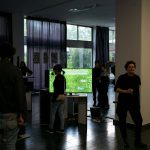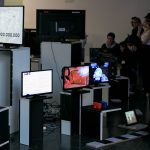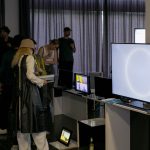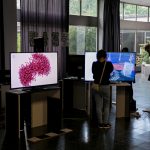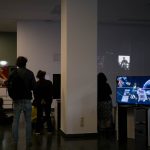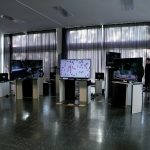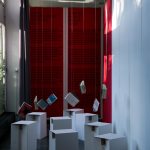 designtransfer presents 25 projects of the Auguren publication about the curse and blessing of technological developments from different courses of the Faculty of Design / UdK Berlin together with 4 investigative artistic research from the Digital Sovereignty Exhibition / Weizenbaum Institute with the focus on OTHER-Control vs. SELF-Determination.
The fear of surveillance, Digital Ids, voluntary self optimization and convenience can nudge us more and more to a social credit system and reduce us to a set of data controlled by algorithms, which always represent predominant power structures. The projects from the different courses of the UdK Berlin express the multitudes of topics and creative counter measures – from the human machine relationship, loss of individual freedom, media manipulation, abandoned virtual worlds, genetic optimization and the creation of artificial companions out of loneliness as well as devices against spying software and the exit from the meta verse back to reality.
The investigative research works by the artists from the Weizenbaum exhibition raise awareness of the control and misuse of personal data and present solutions how to resist and counteract.
Opening with digital Artist Talk Adam Harvey,
Friday 8 July, 19:00
Exhibition: Tuesday – Friday, 12.00 – 18:00
UdK-Rundgang
Friday, 22 July, Preview: 12:00 – 18:00
Saturday, 23 July, 12:00 – 20:00
16:00, Tour through Exhibition with presentations
17:00, Barbecue in Garden with Berlin Open Lab
Sunday, 24. July, 12:00 – 18:00

Weizenbaum Conference 2022 "Practicing Sovereignty.
Interventions for open digital futures"
Head of the scientific committee: Bianca Herlo
Head curator of the exhibition: Daniel Irrgang,
Artists: Adam Harvey, Joana Moll, Danja Vasiliev, Julian Oliver, Sarah Grant and Juan Pablo Garcia Sossa
UdK Projects from Auguren Publication:
Curator: Ilka Schaumberg
Students / Alumni: Dominik Annies & Philipp Hainke & Peter Glas, Louie Gavin, Tobias Raschbacher, Natalia Riviera & Jung Hsu, Nadya Shikalova, Zoe Spehr, Sergei Saraiva, Erik Anton Reinhardt, Hibiki Ishijima, Dawoon Park, Maxim Tur, Fang Tsai, Sevasti Giannitsi, Marc Loewer, Moritz Sebastian Aust, Elisabeth Schachoff & David Quan Minh Ha & Julia Kressirer & Dominic Gollanek, Josephine Aymar & Thomas Kuhn, Angel Hafermaas, MengXuan Sun, Rafael D'Almeida, Lukas Graf