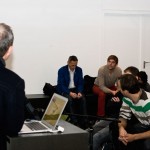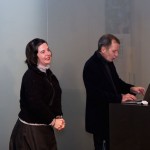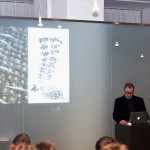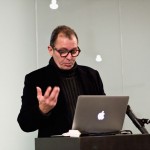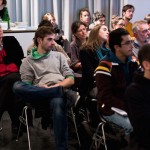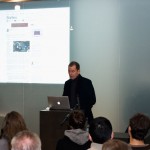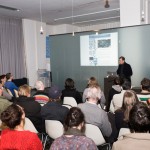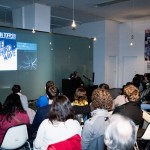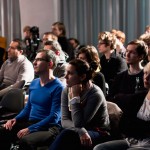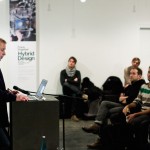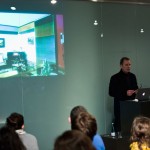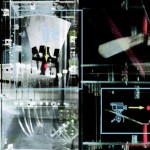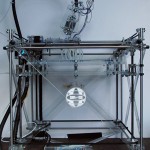 Prof. Frans Vogelaar
founded in 1998 at the Academy of Media Arts Cologne in Germany the first Department of Hybrid Space worldwide.
Prof. Frans Vogelaar is also founder of Hybrid Space Lab, a r&d and design practice focusing on the hybrid fields that are emerging through the combination and fusion of environments, objects and services in the information-communication age. The scope of his research, development and design projects ranges from those on urban games and urban planning to buildings, architectural interiors and industrial design applications and wearables.
Frans studied Industrial Design at the Design Academy Eindhoven and architecture at the Architectural Association School of Architecture (AA) in London. He worked at the architectural and design office Studio Alchymia (Allessandro Mendini) in Milan and at the Office for Metropolitan Architecture (OMA/Koolhaas) in Rotterdam.
His work has been presented at international congresses and exhibitions and has been published internationally (Austria, Belgium, Canada, China and Hong Kong, Czech Republic, Denmark, Germany, Greece, Finland, France, Italy, Korea, Latvia, Lithuania, Oman, Pakistan, Poland, Switzerland, Singapore, Spain, The Netherlands, Turkey, UK, USA).
Talk in English.
Tuesday, 15. November 2011, 7pm 
designtransfer, UdK Berlin, Einsteinufer 43