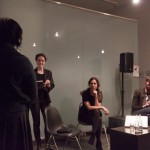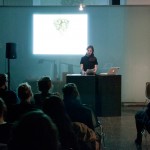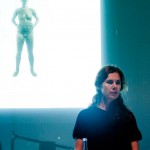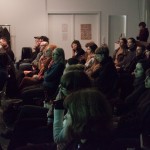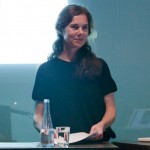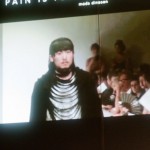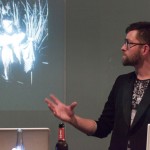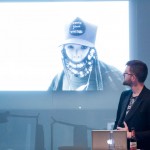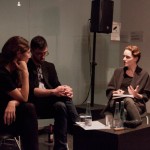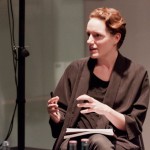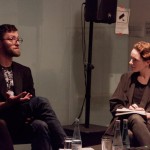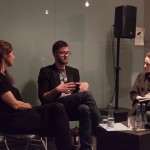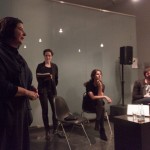 The "Profession – Design" lecture series invites design graduates from the Universität der Künste in Berlin to talk about and give insight in their multi-faceted professions. We ask guests to look back and talk about their experiences: about the training at the Universität der Künste in Berlin, Berlin as a catalyst, useful networks, platforms and partners – on the way to the big studios or their own studio.
Talks and Discussion: 4 November 2014, 7 pm
with

Birgit Dieker graduated in 1999 from the Sculpture Master department at the Hochschule der Künste Berlin (before the 2001 universities' name change). Her sculptures attest to a relentless engagement with the human body, which she dissects into its individual elements and defamiliarizes. Working with staples such as corsetry, discarded clothes, hair, and leather, she composes fragmented bodies or organs. Layer by layer, she compacts her materials to create figures and objects before making deliberate cuts that bring their innermost core to the surface. The aesthetically perfect surface thus reveals emotional injuries and psychological abysses from which we cannot avert our eyes.
Mads Dinesen graduated in 2010 from the Fashion Department from Berlin University of the Arts. His work combines an in depth working knowledge of impeccable tailoring and a passionate approach to fine workmanship. The street models he carefully selects evoke the fabric of the contemporary human condition and their physical presence permeate through the layers of each costume to its essential materiality. Thus, he evokes a raw and primal energy in the spectacular presentation of his collections but determinedly brut and current in relation to the environmental and social-political nature of the world around us.
This event investigates the different backgrounds and career paths of these two practitioners while at the same attempting to uncover overarching topics and approaches in the work and dealings with the body.
Talks in German, Discussion in English, Moderation: Prof. Marloes ten Bhoemer