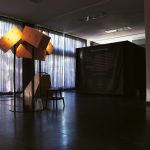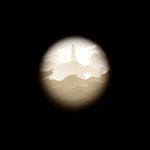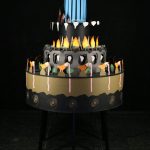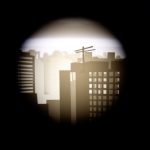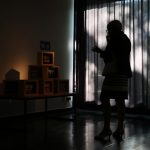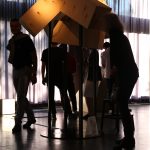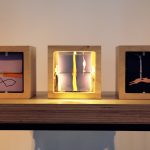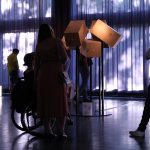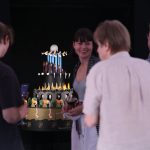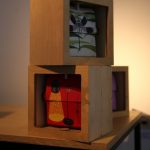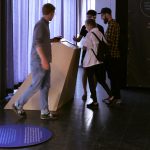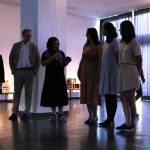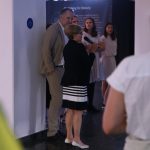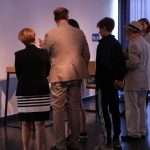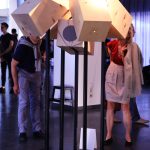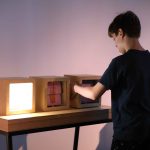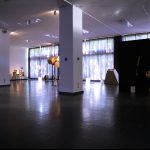 Exhibition

Does beauty mean something different to each of us? Or do we feel in the same way? Can beauty be ugly? Has our view of beauty changed? Maybe every generation needs to redefine beauty; it might be just momentary. Streams of images and definitions surround us and seemingly, there is an answer to everything, but it might not be that way. We are curious about when we experience beauty, do we all feel it same or everybody in their way?
The authors of the multimedia project and exhibition Searching for Beauty, the Studio Ove Pictures applied animation principles and created interactive installations centred around the main motif of searching for beauty in new contexts. They use historical optical toys such as the zoetrope, flip book, and diorama and transform them into a more current interactive form. They created the project in cooperation with curator Mária Rišková and a team of other professionals. An online GIF gallery centred around beauty is a part of the project, and its visitors contribute to it.
The project main organiser is the Slovak Design Centre in Bratislava under the auspices of the Ministry of Foreign and European Affairs and the Ministry of Culture of the Slovak Republic in cooperation with the Slovak Institute in Prague and Berlin and with embassies in Ljubljana and Helsinki. The project was a part of a cultural-social presentation of the first Slovak Presidency to the Council of the European Union in 2016. The series of exhibitions in 2018 mark the 100th anniversary of the foundation of the Czechoslovak Republic and commemorates the 25th anniversary of the establishment of the Slovak Republic.
Opening: Wednesday, 06 June 2018, 19:00
Exhibition: 07 June – 26 June 2018, Mo-Fr, 10:00-18:00
designtransfer, UdK Berlin, Einsteinufer 43, 10587 Berlin
More Information: www.searchingforbeauty.eu