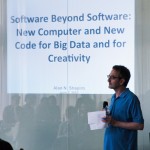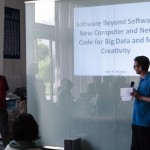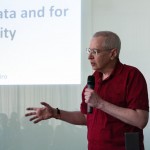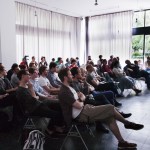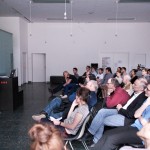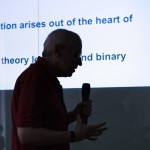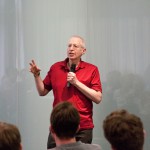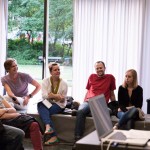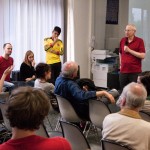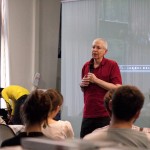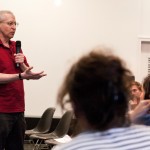 T
he paradigm of the computer and of software code as we know them is reaching its limit: the electronic digital programmable computer, the von Neumann architecture, binary logic, code as a series of instructions to a machine. A new paradigm is emerging: a creative computing architecture, software that handles uncertain social media data and massive volumes of data, complex intricate topology, software that is alive and is an ecosystem, code that does something but is also poetic, musical, expressive, an expanded narrative. Artists and non-engineers should not learn how to write code as code currently exists but should instead participate in actively transforming what code is.
Alan N. Shapiro is a software developer, computer scientist, and author and translator in the field of contemporary cultural phenomena. He studied science-technology at MIT and philosophy-history-literature at Cornell University and worked as a software developer and IT consultant. He has published books on Star Trek and on new media art. He teaches advanced seminars at the Goethe University in Frankfurt, at the Art and Design University in Offenbach, at the Art and Design University in Milan and Berlin University of the Arts.
In cooperation with Prof. Dr. Alberto de Campo (Graduate School, UdK Berlin) and Prof. Dr. Gesche Joost (Design Research Lab, UdK Berlin).
The lecture will be held in English. Admission is free.
Friday, 07. June 2013, 7pm
designtransfer, UdK Berlin, Einsteinufer 43