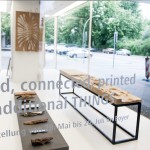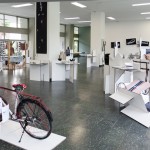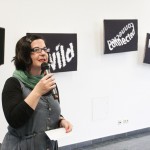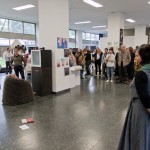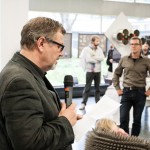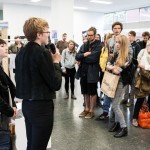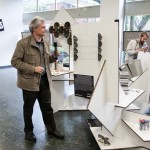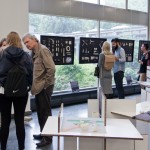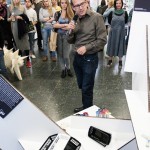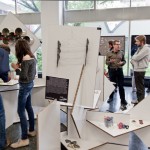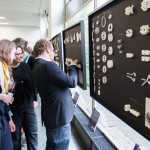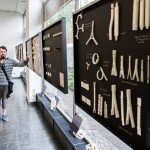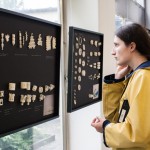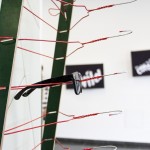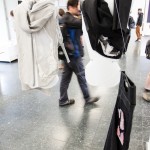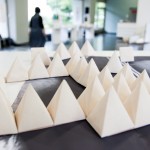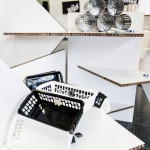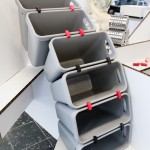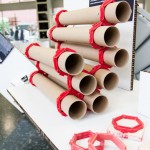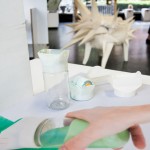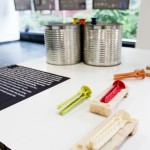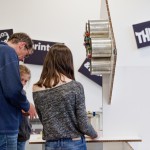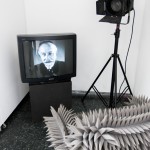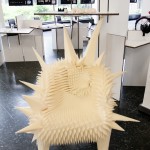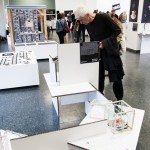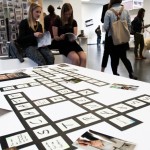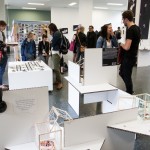 The relationships between people and things, objects and other objects have in recent years been discussed by science and arts in highly diverse and controversial ways.
The links between things and people as well as other things are the focus of an exhibition of the courses Communication in Social and Economic Contexts and Industrial Design at the Berlin University of the Arts, which is on view at designtransfer in the context of the Berlin Design Week/DMY International Design Festival 2014.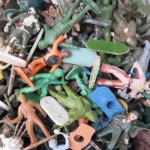 Where do the self-will and self-logic of things begin? Once they break, resist or connect with each other? The projects by the students of Communication in Social and Economic Contexts investigate such questions of appropriation and experience of things. From prostheses to interfaces to grave goods, the students explore different objects and object-relations and reflect them in individual exhibition formats such as movies, magazines and installations.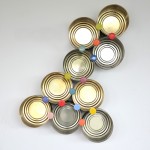 To breathe new life into encountered things was the goal of the Industrial Design Technology project "Connect". A connecting element was designed to allow the combination of recycled containers into modular storage systems. So-called "rapid tooling" was deployed for the concepts of the product and its production: The designed connectors were prepared by injection moulds that could be generated and changed in a short time by means of 3D printing.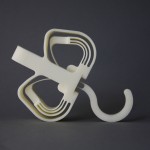 The increasing influence of computer science on the human environment changes the way in which things are produced. Objects are designed on computers and can be produced within a short time by 3D printing. The results of the project group ID5 of the Industrial Design course revolve around this topic. Multipart everyday objects such as pens, egg slicers or cord stoppers were redesigned in one piece and produced by 3D printing. Adapters were designed to alter the features of existing things or to provide them with additional features, as well as structural elements, which are in themselves stable, but also flexible.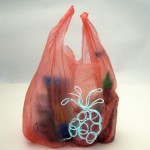 The exhibits by the Fashion Design course show that accessories can do more than just complete a look. Not only do they express identity, zeitgeist and social changes, but sometimes they can even become symbols of socio-political movements. The exhibited project results extend our understanding of what accessories can be and what they can mean.
Unusual seating accommodations were designed in the free projects "familiar hard, strange soft" by Matthias Wisniewski and "Degraded Surfaces & Aberrations" by Sebastian Schwindt.
Inside the exhibition, surprising possible associations, connections and discoveries between the projects and objects arise for the visitors.
Opening: Tuesday, 27 May 2014, 6pm
Exhibition: 28 May to 20 July 2014, Tue-Fri
Tuesday–Friday: 10am – 6pm
Berlin University of the Arts Tour Weekend (19–20 July), 10am – 6 pm
Foyer, UdK Berlin, Einsteinufer 43

Images, left side, top to bottom: Veronika Hoffmann (GWK); May Kukula & Florian Schreiner (Connect); Eric Esser (ID5); Aarati Akkapeddi/Foto: Giovanni Cardenas (Fashion Design)