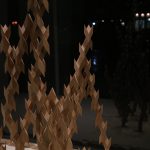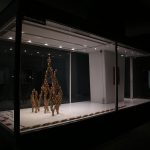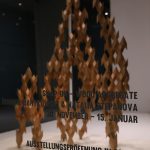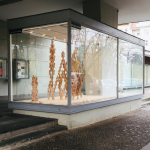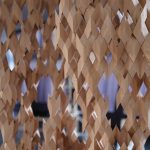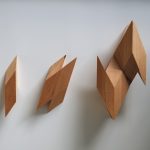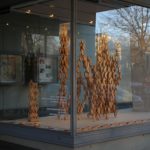 Project by Dominik Bartkowski und Natalia Stepanova
How can a traditional Japanese wood connections form the basis for contemporary wood architecture?
As a part of a design experiment, a simple historical wooden connection was reinterpretated. The traditional wooden compound "Hagatashimenisukatsugi" is given an expanded meaning. The one-dimensional plug-in direction, which is primarily used to extend wooden supports, is being extended by two dimensions into the room. After the simple juxtaposition, the growth of wild fractals is now possible in addition to the construction. Keywords such as stability and balance, atmosphere and construction, permeability and flexibility reflect the most important ideas of the design and investigation process. A longer variation process of various plug-in principles led to the result, that allows both an axial and a diagonal offset connection. The installation opens a discussion on traditional and contemporary aspects of wooden architecture.
30 November 2018 – 15 January 2019, 24/7
Aussenvitrine, UdK Berlin, Einsteinufer 43