Current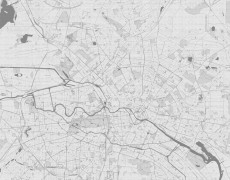 Exhibition
One Century – Five Regimes, Media Memorials in Berlin's Cityscape. Local media interventions which revive destroyed and forgotten histories and memories are shown by the Digitale Klasse.
Opening:
Tuesday, 02 February 2016, 19:00
designtransfer, UdK Berlin, Einsteinufer 43
Showcase–Installation
by product designer Vlasta Kubusova and fashion designer Verena Michels is a cooperation-platform for young creatives from various disciplines to explore potential applications of bio plastics.
Showcase-Installation: 24/7
designtransfer, UdK Berlin, Einsteinufer 43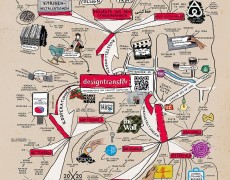 Publication
PDF Mind Map 2015 PDF Rückseite